The great thing about whiskey is that it already has an intense flavor and a great range of tastes.
There is a whiskey for everyone, whether neat, on the rocks, or with your favorite whiskey.
Some may have questioned the need for cinnamon-flavored whiskey, but since so many distilleries are now turning to this particular flavor, there is a demand for it.
Before we take a closer look at cinnamon whiskey, here is a list of the top 10 brands on the market today.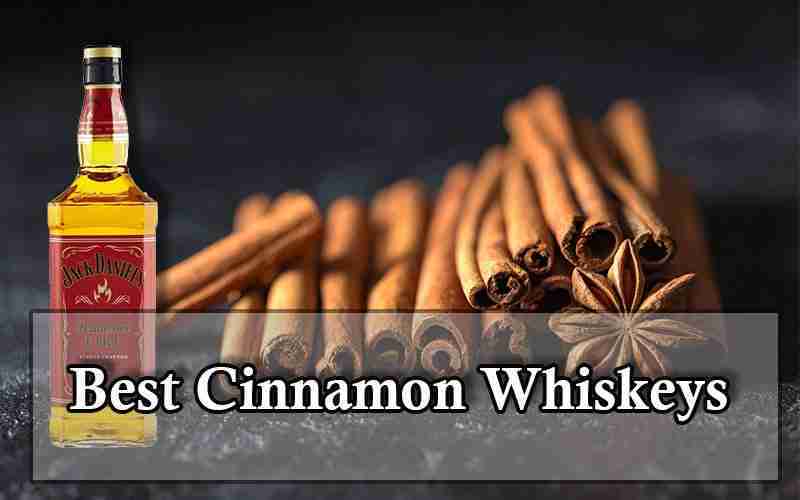 Jack Daniel's Tennessee Fire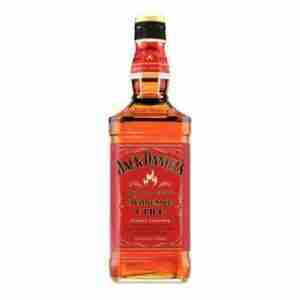 Jack Daniel was one of the first to experiment with flavored whiskey with the Tennessee Honey bottle.
After around three years, the company introduced Jack Daniel's Tennessee Fire, a cinnamon liqueur blended with the more traditional Jack Daniel's Tennessee Whiskey at 35% ABV.
You might be surprised if you are looking for Jack Daniel's usual quality whiskey.
That's not to say this is a sour drink. On the contrary, when you first open the bottle, the cinnamon hits your nose, not Jack.
It smells sweet and hot, and once you get past the cinnamon, you will notice vanilla and sugar. Something similar happens on the palate.
At first, you will be hit by the cinnamon, then the sweetness of candies and the whiskey flavor come about just at the end.
It is excellent to look for sweet shots and a cinnamon whiskey that doesn't linger.
Jim Beam Kentucky Fire Whiskey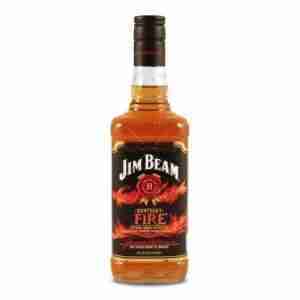 We gave Jim Beam credit for the bottle design. It is slick and modern, and the flames warm you up before you even taste it.
It is made by taking the Kentucky Straight Bourbon Whiskey and infusing it with cinnamon liqueur.
This cinnamon whiskey is also 35% ABV.
Jim Beam did an excellent job at balancing the cinnamon with the whiskey. Neither of the two flavors is overpowering.
The cinnamon offers a nice sweetness to the bourbon, and it is nice that you can still enjoy a smooth finish associated with Jim Beam's whiskeys.
You can drink the Jim Beam Kentucky Fire Whiskey however you prefer, but it is adorable with apple cider or add a shot of espresso.
Then, if you want to stick to Jim Beam, you could also try Jim Beam Red Stag Spiced, which is a little lighter than the Fire Whiskey.
It is a touch sweeter and preferred for cocktails.
Jeremiah Weed Cinnamon Flavored Whiskey
Diageo released Jeremiah Weed Cinnamon Whiskey in 2014 and two other flavored whiskeys.
We also have Diageo to thank for drinks like Smirnoff and Baileys.
The Jeremiah Weed website has a great list of cocktails, including some ideas for its cinnamon-flavored whiskey.
You can detect cinnamon, vanilla, and a decent amount of whiskey on the nose. The first sip has a lovely syrupy sensation, beginning with the vanilla and cinnamon and then slowly building up to the hot sweetness.
Unlike other cinnamon whiskeys, you can detect an oak-aged flavor, reminding us slightly more of a traditional whiskey.
This 35.6% ABV cinnamon whiskey has won awards, and after one ice-cold shot, you can see why.
Read Next – Mortlach Rare Old Single Malt Scotch Whisky
Bird Dog Hot Cinnamon Flavored Whiskey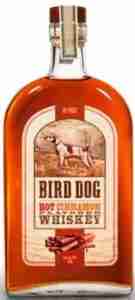 Bird Dog is the king of sourcing bourbon, tweaking it with new flavors, and bottling it with the infamous spaniel in the countryside label. As a result, it's slightly stronger at 40% ABV, and we assume from its color that it is pretty young.
Still, the bold flavor is what you would expect from Bird Dog.
It reminded us of the old cinnamon bubblegum, especially the warmth on the palate.
There was also an excellent taste of tarty fruit along with the cinnamon. Like Jack Daniel's, if you are looking for the whiskey flavor, you might not find it here, but it does make an excellent addition to your cocktails.
Sinfire Cinnamon Whisky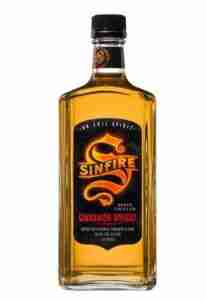 As the world turns to Smart technology to make our lives easier, Hood River Distillers has cleverly added a thermochromic temperature-triggered color-changing label (it will turn blue) so that you know when it is at the optimal temperature- 32 degrees.
It is a relatively uncomplicated cinnamon whiskey. The smell is more toasted cinnamon, certainly not as spicy as some of the previous whiskeys we tasted. The other advantage is that too sweet.
Instead, you get an excellent buttery taste. It's pretty smooth for this whiskey type when the sweetness hits the mid, not the candy flavor we expected but more brown sugars.
Sinfire was just what we wanted from a neat cinnamon whiskey and went down well when served on ice too.
Stillhouse Moonshine Red Hot Whiskey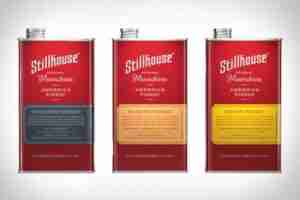 We loved the unique design of the stainless steel cans. If you wanted to collect the other flavors from Stillhouse, they line up like bookends on a shelf. You can pop the can into the freezer, let it chill, and take it with you, ready to serve chilled.
One that also intrigued us was the mint chip-flavored whiskey. At 34.5% ABV, this is a 100% clear corn whiskey infused with natural cinnamon.
Red hot implied we would get a flaming kick from this drink, but that wasn't the case.
There was heat from the cinnamon, and it was nicely counteracted with a candy sweetness.
There is no heat from the whiskey and no burn, just a pleasant warmth. We recommend the American Pie cocktail with an equal amount of apple juice and plenty of ice.
Yukon Jack Wicked Hot Cinnamon Whiskey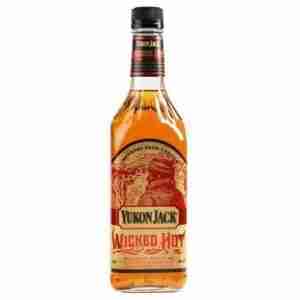 Yukon Jack liqueur has been passed over to many different companies, one of which was Diageo.
It was first imported into the U.S. in the 1970s by Heublien, who owned Kentucky Fried Chicken.
It is a Canadian whiskey with added honey, sweeter than bourbon. It is then blended with cinnamon flavors.
Even though honey sey's additional sweetness, the Yukon Jack Wicked Hot Cinnamon Whiskey has a surprising kick of heat on the nose and the palate. It tickles the tastebuds with both its bold flavors and smooth finish.
This whiskey is 35% ABV and works well neat, over ice, or in cocktails.
Cinerator Hot Cinnamon Whiskey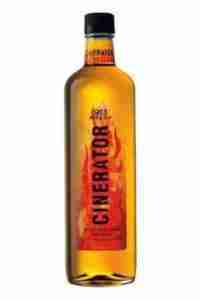 There is something simple yet elegant about the design of this bottle. Simple yet effective. There are no images except for the red flames and no description, just 91.1 proof Cinerator Hot Cinnamon Flavored Whiskey.
This is still a whiskey with a good bold kick to it.
The hot cinnamon is the first thing to reach the nose and the palate, but it still has the smoothness you hope to get from an American whiskey. At 45. it's one of the most robust cinnamon whiskey we tried, and for this reason, we loved it well chilled and neat.
Evan Williams Cinnamon Reserve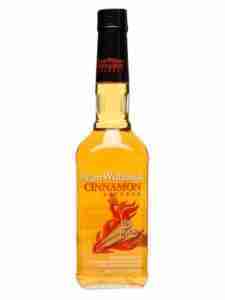 Evan Williams was the first commercial distillery in Kentucky. However, when the distillery first opened, it focused on moonshine rather than bourbon. Today, Evan Williams is owned by Heaven HiIt'sIt's 35% ABV and offers a great range of flavors.
The Kentucky bourbon has been well-aged, and the intensity shines through in the taste.
It has plenty of cinnamon on the nose and the palate, but you will also smell hints of white pepper and cherry.
The cinnamon isn't too hot. It sits nicely, followed by a zesty orange taste.
The name gives it all away. Whiskey of any particular brand can be infused with a cinnamon liqueur.
A liqueur is a distilled spirit (as is a liquor) that has been sweetened with flavors, oils, or extracts. Liqueurs are generally quite sweet, which is why they make great mixers. Liqueurs can have a low ABV of 15% or much higher at 55% ABV.
The quality and intensity of a cinnamon whiskey will depend on the brand of the whiskey and its distilling process and the infusion of the cinnamon liqueur, and any other ingredients that might be integrated.
Read next – Best 10 Texas Whiskeys: All About Texas Whiskey in One Place!
The History of Cinnamon Whiskey
You may have noticed that the ultimate cinnamon whiskey is not in our top 10. This is because the history of cinnamon whiskey is all about the original and still famous- Fireball Cinnamon Whiskey.
Back in the mid-1980s, Seagram produced a line of flavored schnapps. The cinnamon schnapps was an attempt of a Canadian bartender to warn up from an Arctic Blast. In 1989, the brand was purchased by The Sazerac Company, the current manufacturer.
This Canadian whiskey is blended with cinnamon flavoring and sweeteners. It is bottled at 33% ABV.
It was only famous in Canada for many years, but it didn't d don't take long to become a big known beverage in the U.S. in 2104, Bloomberg named it one of the most successful liquor brands in decades. In 2015, estimated sales reached $150 million, overtaking Jägermeister as the top-selling liqueur in the U.S. It was recalled in many European countries due to a high level of propylene glycol, which might have encouraged other whiskey brands to explore the potential.
Once other whiskey brands saw the popularity of cinnamon whiskey, was n's wasn't long before other distillers started creating their versions of Fireball. However, none have managed the same success as the original.
The Fireball Whiskey website has an exciting range of recipes, including the word fire in the name.
Some are Fireball twists on traditional cocktails, like the Fireball Mule, like the Firebagel is entirely original, and yes, there is a bagel.
Like many other cinnamon whiskeys, Fireball is sweet with a cinnamon candy taste and isn't a strong flavor of traditional whiskey. It can be drunk neat or on the rocks but is most commonly used for shots or cocktails.
Read Best Tennessee Whiskeys – All About Tennessee Whiskey in One Place!
How Is Cinnamon Whiskey Made?
None of the brands we have looked at provide much information on how they infuse their whiskey with cinnamon and what other ingredients are added. We decided that the best thing to do was see how easy it is to make our cinnamon whiskey.
Ingredients
A bottle of your favorite bourbon
8-10 sticks of cinnamon
1/3 white sugar
1 tbsp of red pepper flakes
A few drops of vegetable or peanut oil
Pour the bourbon into an enormous container, add the cinnamon sticks, stir in the sugar and leave for eight days.
Warm up the oil, add the chili flakes, cook for a few minutes, and then leave to cool. We put this into a pestle and mortar and ground it into a paste.
Add a couple of drops of the chili paste and taste. Start small and add more if you feel the need.
Take out the cinnamon stick and pour your cinnamon whiskey back into the original bottle.
When comparing our homemade cinnamon whiskey with the brands we had tried, we noticed that it wasn't too sweet, which was nice.
We liked the heat from the chili and found that we could still taste the whiskey over the cinnamon, so an overall success.
You can also play around with the amount of sugar chili and even take the cinnamon out before the eight days to reduce the warmth.