As George Bernard Shaw called it, whiskey, or "liquid sunshine," is one of the dark spirits made from fermented grain mash.
With such a wide range of whiskeys, you wouldn't be alone in getting confused. There are three main types; Bourbon, Scotch, and Rye. Redneck Riviera Whiskey is a bourbon, which means it comes from America.
What Qualifies as a Bourbon Whiskey?
To brand a whiskey as a Bourbon, it must be made from corn, or at least 51% corn.
The aging process has to be in a new oak barrel, and the whiskey must be produced in America. Finally, it needs to be at least 80%.
Where Did the Idea of Redneck Riviera Whiskey Come From?
John Rich is a famous musician and half of the band Big & Rich.
One day, John Rich was sipping his Canadian Blended Whiskey and began considering the American blended options as they were on tour one day. After some research, he discovered that there was no such thing and set to work exploring flavors.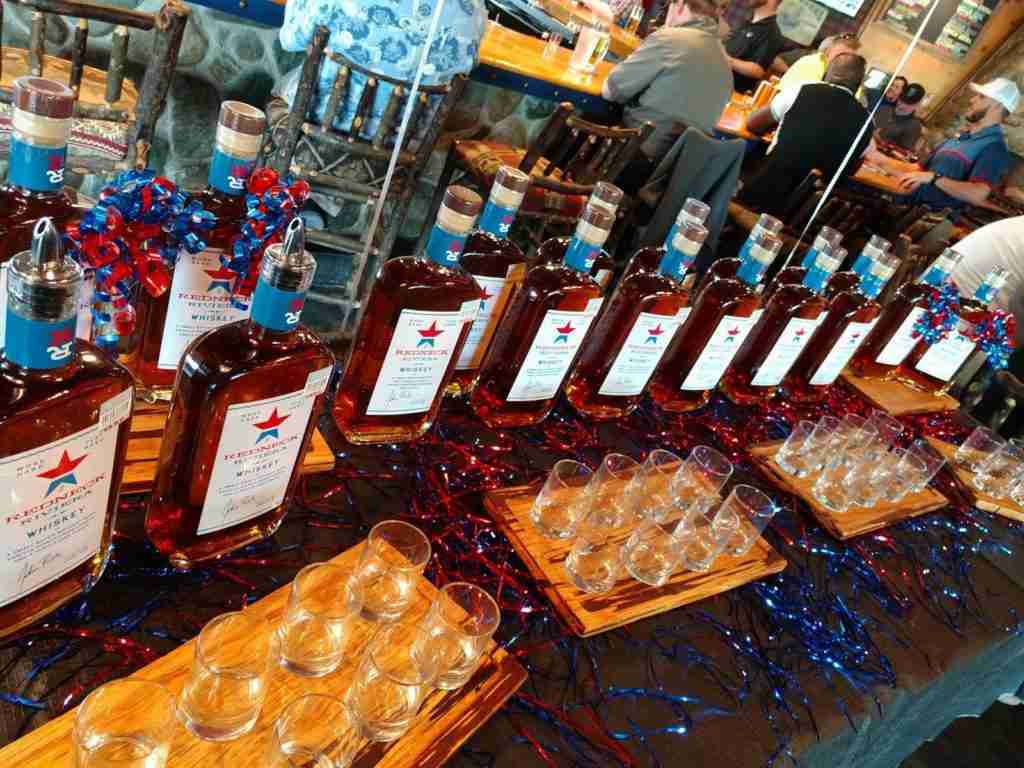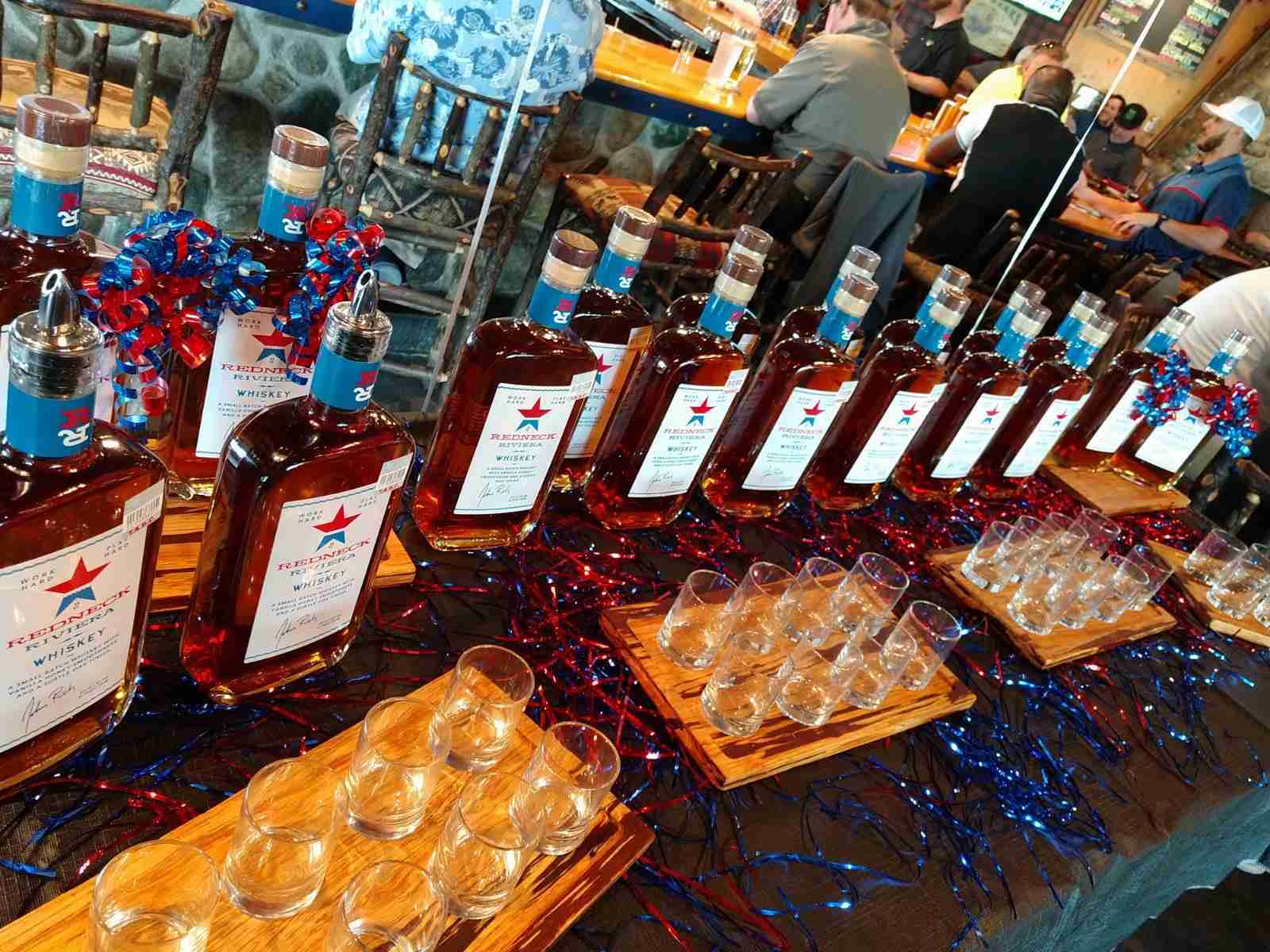 Read Next – Sassenach Blended Scotch Whisky
How Did the Unique Flavor of Redneck Riviera Develop?
Rich combined whiskeys from Indiana, Kentucky, Oregon, and North Carolina. Each whiskey added to the blend was a different type, including malt, rye, and bourbon.
It took eight months to get the exact flavor that Rich was looking for yet still keeping it at over 80% proof. During the eight months, there were more than 200 variations before Redneck Riviera Whiskey was born.
What is the Mash Bill of Redneck Riviera?
The mash bill of a whiskey is the combination of grains used in the cooking and fermentation process.
While a brand will never publish its secret to the success of the flavor, we can confirm that Redneck Riviera contains corm rye and malted barley.
What Can You Expect from A Sip of Redneck Riviera?
Anyone experimenting with whiskey can remember that sharp, shocking burn as it flows down your throat.
Rich wanted the complete opposite. He wanted a smooth blended whiskey that didn't have any bite to it. As a result, redneck Riviera is a whiskey that you can sip, down, or mix.
The experience of Redneck Riviera Whiskey will leave you with a hint of vanilla and the sweetness of butterscotch. Soon after, you notice an essence of honey followed up the earthy grains. Naturally, you will also detect the flavor of oak from the barrels.
Read next – Bird Dog Whiskey Review – Meet Western Spirit's Multiple Taste Whiskey!
Why Choose Redneck Riviera Whiskey Over Your Preferred Brand?
When John Rich was working through the development process, her was very clear that his whiskey had to be more than a drink.
Redneck Riviera isn't a physical space (although this was a challenge to prove in the trademark process).
When drinking Redneck Riviera, it's about the experience. It's that reward at the end of a hard time. It's time you spend with your family. In Rich's words, "it's a state of mind, it's a lifestyle, an attitude."
Rich also kept in mind that he wanted a top-quality American blended whiskey that the everyday American could afford.
A bottle of Redneck Riviera costs $24.99 rather than $50-$60. There is no point in having a decent bottle of whiskey if you are more concerned over the price than the enjoyment of drinking it.
Through the organization, Redneck Riviera has paid for 37 college grants.
What is Folds of Honor?
Another great reason to buy Redneck Riviera is that 10% of the profits go to Folds of Honor. This charity offers educational scholarships to the spouses and children of service members who are disabled or have fallen in.
How Should You Drink Redneck Riviera Whiskey?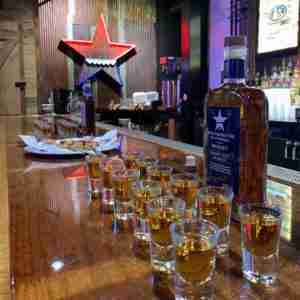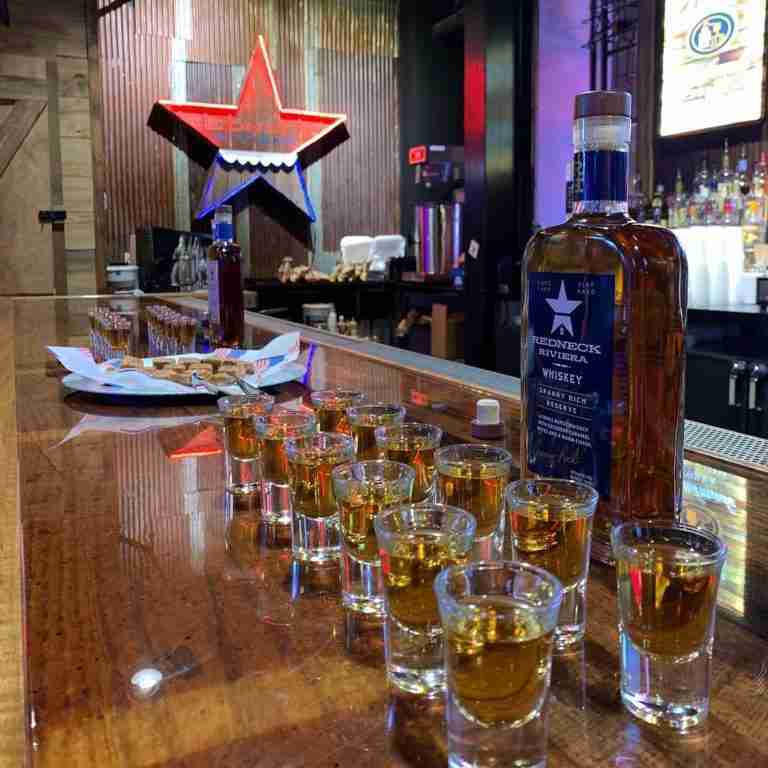 It's a very versatile whiskey with the right balance of flavors to enjoy the way you would any other whiskey. You can drink it neat, on the rocks, with your favorite mixer, or even create your cocktails. We have two cocktail recipes that may inspire your creativity:
Redneck Iced Berries
2 oz Redneck Riviera Whiskey
One handful of mixed berries
Iced Tea
2 or 3 fresh mint leaves
Redneck Riviera with a Ginger Twist
2oz Redneck Riviera Whiskey
4 oz ginger beer
One tablespoon of fresh lime juice
A slice of lime
Add the ingredients together along with cubed or crushed ice. Feel free to play around with the quantities to get the right taste for you.
In Summary
Redneck Riviera is a state of mind that is personal to each individual, and a fine American blended whiskey should accompany that.
This pleasure shouldn't depend on your income, gender, or age, and at an affordable price, anyone can enjoy the sweet oaky flavors of Redneck Riviera.
Image source – www.facebook.com/redneckrivierawhiskey
Redneck Riviera Whiskey Review of their 2020 Survival Kit
Read Next – Best 10 Texas Whiskeys: All About Texas Whiskey in One Place!
Integrity Bottles Set of 2 Premium American Flag Whiskey Glasses, Hand Etched Old Glory 10oz Rocks Glasses, Made in USA, Highball Gifts, Sand Carved
as of September 30, 2022 3:15 pm
Personalized Ravenscroft Lead-free Bishop Liquor and Whiskey Decanter with 4 Single Malt Scotch Whisky Glasses Engraved & Monogrammed - Perfect for Christmas and the Holidays
as of September 30, 2022 3:15 pm
6 Aperitif Whisky Juice and Water Crystal Glasses - 6 couleurs Assortment - Roemer Service (9 fl oz) - Klein House - Company : Artisan du Cristal - Gift set - Stamp : Klein 54120 Baccarat France
as of September 30, 2022 3:15 pm
YUEWO Moonshine Still 5.8 Gal 22 litres Stainless Steel Wine Making Kit Water Distiller Home Brewing Kit for DIY Whisky Wine Brandy Gin Vodka
2 new from $695.00

as of September 30, 2022 3:15 pm
Wivarra Etched Whiskey Globe Decanter Set,with 4 Etched Globe Whisky Glasses - for Liquor, Bourbon,Vodka - 1000Ml
as of September 30, 2022 3:15 pm
Read Next – Best Tennessee Whiskeys – All About Tennessee Whiskey i
Steamboat Whiskey - Warrior Whiskey
as of October 30, 2021 6:41 am
Lass & Lions thinks this flavored vodka is perfect for someone looking to have a little fun. Infused with real, all-natural clove, green tea, and yerba mate, Rush Vodka was made to compliment an energetic experience. No added sugar and all natural with no
Corbin Cash Green House Blended Whiskey 750ml
as of October 30, 2021 6:41 am
The availability of this product is limited and subject to change. A milder, 'bourbon-esque' whiskey, Corbin Cash Blended Whiskey has sharp hints of sweet potato, toffee, cocoa and char, with a mellow and slightly dry finish. 90 Proof
Cedar Ridge Rye Whiskey 750ml
as of October 30, 2021 6:41 am
The availability of this product is limited and subject to change. Cedar Ridge Rye Whiskey is making history. BIG & BOLD due to high rye mashbill, 70% rye, 25% corn & 5% malted barley. A great balance of rye, savory spices and sweet candied pecan no
Have A Shot Of Freedom Whiskey Small Batch Bourbon Whiskey 750ml
as of October 30, 2021 6:41 am
American Made. Handcrafted. Veteran Owned. HASOF Whiskey Co. Small Batch Bourbon is crafted following a mash bill of 75% Corn / 21% Rye / 4% Barley. Aged in new charred oak barrels and hand bottled at 90 proof, you are sure to experience the flavor o
Corsair Triple Smoke American Malt Whiskey 750ml Artisan Whiskey of the Year - Whisky Advocate 2013
as of October 30, 2021 6:41 am
Artisan Whiskey of the Year - Whisky Advocate 2013 Three fractions of malted barley, each smoked by a different fuel - cherry wood, peat, and beechwood - to craft this deeply complex whiskey. Pot distilled then barreled in new charred oak, Triple Smo