Grandparents swear by the benefits of honey and whiskey. If you have never had a hot toddy when you have a cold, we strongly recommend this hot honey whiskey drink. Despite flavored whiskeys getting some grief, some brands have perfected the blend of proper whiskey and additional flavors.
Today, we can find plenty of flavored whiskeys, and though you might assume Fireball was the original, it was honey that was first blended with whiskey, not cinnamon. So let's look at the most famous honey whiskeys on the shelf today.
Honey is a type of whiskey made with honey and typically has a sweet flavor. The exact origin of honey whiskey is unknown, but it is thought to have originated in the United States in the late 19th or early 20th century.
Several types of honey whiskeys are on the market, each with its unique flavor profile. This blog post will explore some of the most popular types of honey whiskeys and their flavor profiles. We will also provide tips on how to enjoy these delicious spirits best.
Jack Daniel's Tennessee Honey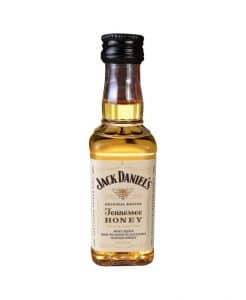 In 2011, Jack Daniels took the infamous No.7 Tennessee whiskey and added its honey liqueur. Its simplicity makes drinking neat, on the rocks, or with your favorite mixer easy.
The great thing is that Jack Daniel's didn't make the honey too overpowering, and the first thing you can smell when opening the bottle is that familiar No.7 Tennessee whiskey. There is a hint of spice, oak, vanilla, and lemon zest. The honey is pleasantly balanced with buttery toffee; on the palate, you might notice the bitterness of dark chocolate or espresso. At 35% ABV, nothing dominates in this whiskey, and you will be left wanting more.
Read Next – BLACKENED American Whiskey Review
Jim Beam Honey Bourbon Whiskey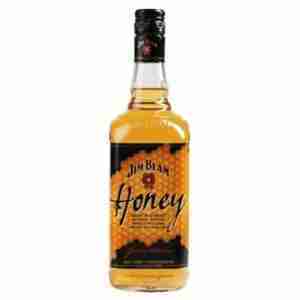 Jim Beam has made a name for its quality whiskeys at affordable prices, and the same can be said for the Jim Beam Honey Bourbon Whiskey at 35% ABV. It doesn't speak for the whiskey, but we like the bottle design. The honeycomb's warm golden color highlights the liqueur's rich darkness.
You can appreciate a young whiskey and corn with a splash of honey on the nose. It smells of the summer countryside just around harvest time. It is blended with natural golden honey, which some will find too much, either neat or on the rocks. The sweetness of the love takes away quite a bit of the whiskey flavor, with just a hint of corn toward the end. Pay the Jim Beam website a visit for some inspiring cocktails.
Read Next – Best Scotch Whiskies You Can Buy
Western Honey Pepper Whiskey

People think this whiskey is from other places, from Pennsylvania to New Jersey, even Norway. What is certain is that this is a small batch of hand-crafted artisanal whiskey with an ABV of 35%. Western Honey Pepper Whiskey is made with entirely natural ingredients.
The whiskey is a premium 4-year bourbon with natural clove honey and chili pepper. Remove the cork, and you are hit with a tempting heat and sweetness. The bourbon provides oak and vanilla on the palate, complemented by the honey's smoothness. We finish with just a kick of heat from the pepper. It's the perfect amount that leaves your wanting more. Regardless of where it is from, you will want to take this with you!
Evan Williams Honey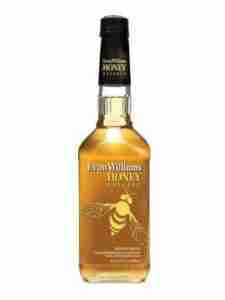 Again, the design of this bottle encourages you to pick it up off the shelf. It's simple, with the outline of a bee and just the correct number of words to tell us what we need to know. This allows all of your focus to be on the rich gold color of the liqueur. This 35% ABV honey whiskey comes from extra-aged bourbon infused with natural honey.
Rather than solid scents of honey, you are welcomed by citrus and a bit of bourbon. The flavor is not complex, but it is everything you want from a flavored whiskey. There is a taste of orange, the right amount of honey, and the lovely rich bourbon. It's not too sweet and is ideally served on the rocks. I.T.'s also excellent value for money.
Read Next – Yellowstone Select Kentucky Straight Bourbon Whiskey
Black Eagle Honey Bourbon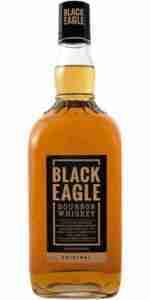 If you have ever tried Black Eagle Bourbon, you will appreciate that this is one of the smoothest whiskeys you can find.
This whiskey is distilled from the best quality ingredients from Minnesota using old-style hand-crafted techniques.
It is blended with sweet southern honey that works well with the bourbon oak.
It's another well-priced, 35% ABV honey whiskey that has a few awards under its belt.
This whiskey is rich and complex but not the same as others. You don't get bursts of numerous flavors, but the flavors you get are intense and perfectly balanced.
We noticed the oak of the bourbon and the sweetness of the honey. Because of the smoothness, this is perfect, slightly chilled or on ice. No heat, but a warmth lingered for just a few seconds.
Read Next – Best Canadian Rye Whisky Brands to Buy in 2023
Bluebird Honey Whiskey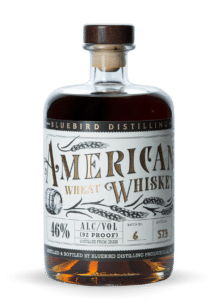 It was nice to finally taste a honey whiskey with more strength—the Bluebird distillery in Phoenixville.
Pennsylvania is a grain-to-glass distillery. The combination of four grains, straight rye and wheat, makes this an intricate bourbon.
Then, once the locally sourced wildflower honey is added, it becomes a truly unique whiskey experience.
At 40% ABV, the honey whiskey is bold yet balanced, with the honey being the hero. The flavors include the warmth of the whiskey, the freshness of flowers, and the sweetness of caramel, toffee, and honeysuckle. On the nose, you can also get a vanilla and floral hint.
This is an all-year-round whiskey that can be drunk any way you prefer.
Bird Dog Jalapeno Honey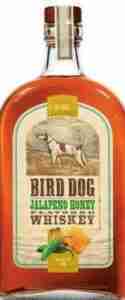 We do love Bird Dog for its ability to experiment with whiskey flavors. They source various whiskeys and dedicate themselves to exploring flavors, many of which are multiple-award-winning. The combination of jalapeno and honey is so bizarre you almost have to taste it.
The 40% ABV Jalapeno Honey Flavored Whiskey won a Gold medal in the 2016 San Francisco World Spirits.
On the nose, it is just what you would expect. You have a sweet honey scent and a fresh, crisp jalapeno blast. The flavor includes a hint of vanilla with honey, and you finish the sip with the spiced heat of the jalapeno, not fiery but warm enough to appreciate.
You can have great fun on the Bird Dog website with the mixology section.
Read Next – Best Cinnamon Whiskeys – About Cinnamon Whiskey in One Place!
Garrison Brothers Honey Dew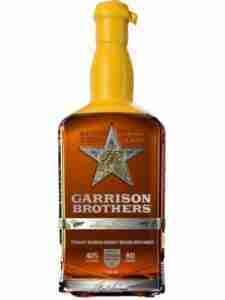 A fun fact is that Dan Garrison was highly opposed to flavored whiskeys. His wife and business partner wanted to expand into the market. He soon came around when he tasted the 40% ABV liqueur and realized its potential. The distilling process used for Garrison Brothers Honey Dew differs from all others, allowing for a light and delicate liqueur for all occasions.
This is infused with 100% Texas-made Burleson's wildflower honey, the first thing you get on the nose. Along with perhaps a hint of dried apricot. There is a refreshing taste of stoned fruits.
The honey is there, but it doesn't mask the bourbon quality. You finish off with a rich warmth and a touch of floral. If you add just a little water, all flavors are more apparent. This bottle doesn't come cheap, though.
Read Next – The Essentials: 10 American Whiskeys You Need To Try
Wild Turkey American Honey Sting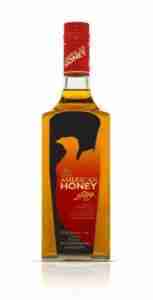 Jim Russell stuck to the original Wild Turkey Bourbon from Kentucky for the base of this blend. Nearly four decades ago, he created the Wild Turkey American Honey whiskey but added a bit of kick with the sting more recently. Both of which, though, are 35% ABV.
Don't let the ghost pepper put you off. Heat encourages some people to compare it to Fireball, but the flavors are entirely different. You will first notice a sweet honey syrup with black pepper on the nose. The heat you detect in the smell is still in the taste, and you can enjoy the heat moving down your throat. But the heat is calmed down with the honey, so some might still be asking where the ghost pepper is. The nice thing is that neither the sweetness nor the spice takes away the flavor of the whiskey.
Read Next – Bird Dog Whiskey Review – Meet Western Spirit's Multiple Taste
Dewar's Highlander Honey
We love whiskey controversy, and Bacardi stirred things up when it released Dewar's, Highlander Honey. This was the first Scottish brand of whiskey to be infused with any flavor. This was standard practice, but the Scottish Whiskey Association strictly states that only caramel coloring and water can be added to a Scottish whiskey.
Dewar's White Label whiskey is a blended scotch, and the brand uses 40 malts and grains filtered through oak cask wood. It is then infused with honey from Aberfeldy, Scotland, before being bottled as 40% ABV Highlander Honey. You get a waft of citrus and love on the nose with a touch of oak. The first flavors are still citrus, followed by honey and unexpected heat. The heat might be too dominant for some, so it is a good option for cocktails and possibly sipping over ice.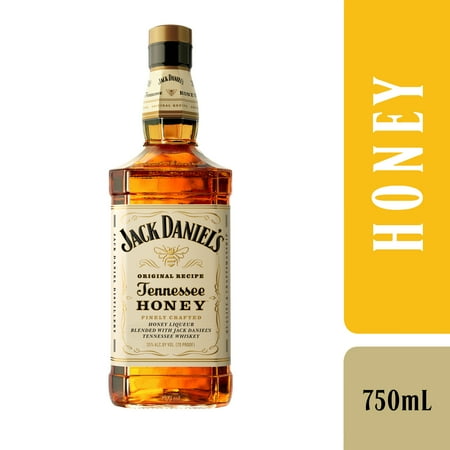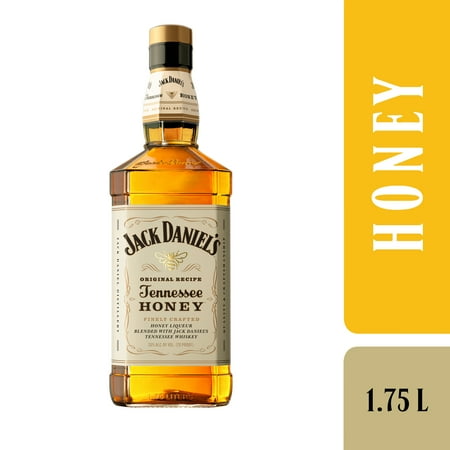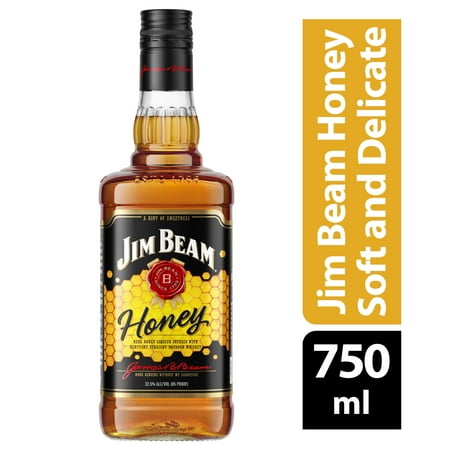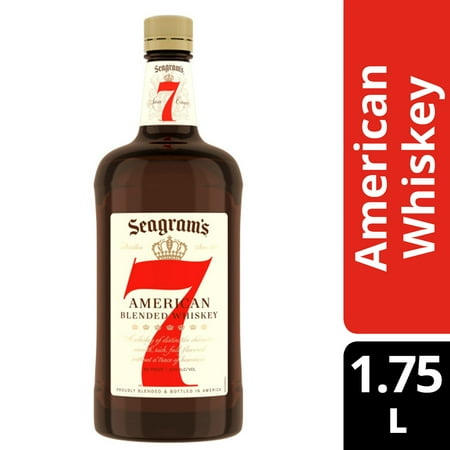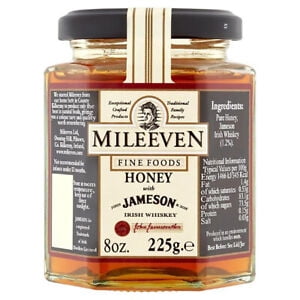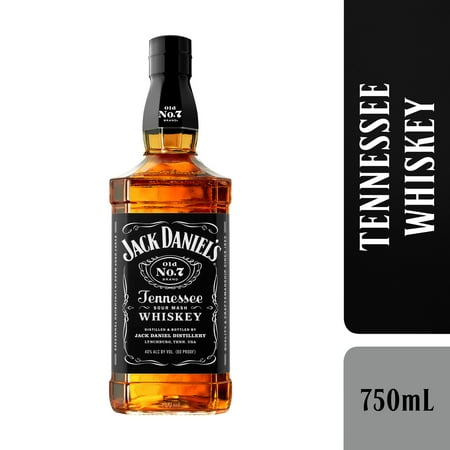 What Is Honey Whiskey?
Honey whiskey is a type of whiskey that is made with honey. Honey is typically sweeter than regular whiskey and has a unique flavor that combines the sweetness of love and the burn of alcohol. Honey can be made with any whiskey but is most commonly made with bourbon.
Honey whiskey can be enjoyed on its own or mixed into cocktails. It is a popular choice for making cocktails because it adds sweetness and depth of flavor to drinks. Some popular cocktails that include honey whiskey are the Bee's Knees, the Gold Rush, and the Whiskey Sour.
Honey whiskey is an excellent option to try something new and exciting. WHoney whiskey can please your palate whether you enjoy it straight or in a cocktail,
As we have seen, different whiskey associations will have rules about what you can and can't add to a whiskey to call it a honey whiskey. Generally speaking, honey whiskey is a whiskey infused with honey to create a liqueur that mellows the warmth of a whiskey with a touch of sweetness. Because of the popularity of flavored whiskeys in the U.S., you will often find that the whiskey is bourbon.
Honey whiskeys can be sipped neat or with a splash of water. Some are better served over ice. They are often added to hot water to make the infamous Hot Toddy and mixers to create unique cocktails.
Read Best Tennessee Whiskeys – All About Tennessee Whiskey in One Place!
The History of Honey Whiskey
Honey whiskey has grown in popularity over the last two decades but has existed longer. The first time honey was officially introduced into whiskey was in Scotland in the late 1800s, so Drambuie was born. Legend says that it may date back even further to the MacKinnon Clan. However, at the time, the recipe had no name. In the 1880s, the formula was changed from brandy to scotch whiskey.
The trademark name Drambuie was registered in 1893- When the creator, John Ross, died, his wife sold the recipe to another MacKinnon family, who manufactured it until 2014 when Morrison Grant & Sons took over.
Because Scottish and E.U. laws state that only water and caramel coloring can be added to scotch whiskey, it is not branded as a honey whiskey. Instead, Drambuie is a liqueur.
Jack Daniel's first commercial honey whiskey was produced in the late 1800s. Jack Daniel's Tennessee Honey Whiskey blends Jack Daniel's Old No. 7 Tennessee Whiskey and a proprietary natural honey liqueur. The result is a smooth, delicious spirit with notes of honey and spice.
Today, many brands of honey whiskey are available on the market, each with its unique flavor profile. Whether you're looking for a smooth sipping whisky or something to mix in your favorite cocktail, there's a honey whiskey out there!
The original recipe is still used today. It contains scotch whiskey and heather honey mixed with other herbs and spices. It is still bottled at 40% ABV, as it was over 100 years ago.
Read next – Best 10 Texas Whiskeys: All About Texas Whiskey in One Place!
How Is Honey Whiskey Made?
In most cases, whiskey is infused with a honey liqueur. The various flavors come about due to the type of honey and the distilling process of the whiskey. In the case of bourbon, it must be made of at least 51% corn and aged in oak barrels.
Garrison Brothers took honey whiskey to a new level when the company patented Fiber Fusion Technology. Donnis Todd, a master distiller, took 176 barrels of the four-year-old Garrison Brothers Small Batch Bourbon and poured it into a stainless-steel tank. This was left to mellow for seven months. In the meantime, he took the small barrels that held the whiskey and sawed them into cubes. Then he left the cubes to soak in Burleson's Texas Wildflower Honey.
Finally, once the cubes had absorbed enough honey, they were wrapped in cheesecloth and immersed in the stainless-steel tank daily for six months. It is understandable why the Garrison Brothers Honeydew carries a higher price tag with all that work.
Whiskey Glasses Set of 2, Kollea Whiskey Stones Set with 2 Whiskey Glasses 11oz & 8 Reusable Stainless Steel Ice Cubes, Gift for Him Men Dad Husband Boyfriend Birthday, Anniversary or Retirement
2 new from $22.99
2 used from $15.01
Free shipping
as of March 22, 2023 5:19 pm
Paksh Novelty 7-Piece Italian Crafted Glass Decanter & Whisky Glasses Set, Elegant Whiskey Decanter with Ornate Stopper and 6 Exquisite Cocktail Glasses
2 new from $42.19
1 used from $29.17
Free shipping
as of March 22, 2023 5:19 pm
Whiskey Decanter Gift Set for Men - Whiskey Decanter, 2 Twist Whiskey Glasses, 10 Stainless Steel Whisky Bullets, 2 Slate Coasters, Silicone-Tipped Tongs & Freezer Pouch in Pinewood Box
as of March 22, 2023 5:19 pm
Premium Whiskey Stones Gift Set for Men - 2 King-Sized Chilling Stainless-Steel Whiskey Balls - 2 XL Whiskey Glasses, Slate Stone Coasters, Freezer Pouch & Tongs - Luxury Set in Unique Pine Wood Box
1 used from $19.27
Free shipping
as of March 22, 2023 5:19 pm
If you like whiskey, especially honey whiskeys, you must try some options on this list. We've found some great whiskeys for you to explore, so get out there and start tasting!
So, if you are looking for a high-quality whiskey with the added benefits of honey, you should check out some of the best honey whiskeys on the market. These whiskeys will please even the most discerning palates with their unique flavor profiles and complex aromas.
Read Next – The Best Scotch Glasses For Every Occasion
The different types of honey whiskey
There are many different types of honey whiskey on the market today. Each type has its unique flavor profile determined by the honey used in the production process.
The most common type of honey whiskey is made with clover honey. This gives the whiskey a light, floral flavor that is perfect for sipping neat or using in cocktails.
Another popular type of honey whiskey is made with dark buckwheat honey. This gives the whiskey a richer, more intense flavor perfect for those who enjoy a bolder spirit.
Finally, some specialty honey whiskeys are made with rare and exotic honey. These can be hard to find but offer an incredibly unique and delicious flavor worth seeking.
Pros and cons of honey whiskey
There are some clear pros and cons to honey whiskey. On the plus side, honey whiskey is a unique and delicious spirit. It's also relatively easy to make at home to customize the flavor. And, of course, it's always nice to have a bottle of something special on hand for entertaining guests.
On the downside, honey whiskey can be pretty sweet, which may not be to everyone's taste. Additionally, because it is made with sugar, finding a good quality honey whiskey that isn't overly processed can be challenging. Finally, honey whiskey can have a slightly lower alcohol content than other whiskeys.
So there you have it! Consider some things before deciding whether honey whiskey is proper for you.
How to drink honey whiskey
When drinking honey whiskey, you should keep a few things in mind. First and foremost, honey whiskey is a strong spirit, so it should be enjoyed in moderation. Secondly, because of the high sugar content in honey whiskey, it is best to drink it neat or on the rocks rather than mixed with other drinks.
Here are a few tips on how to drink honey whiskey:
– Start by pouring yourself a small glass of honey whiskey. Take a sip and let the flavor linger on your tongue before swallowing.
– Enjoy the sweetness of the honey as you take small sips of your drink.
– If you find the honey flavor too intense, add a splash of water or ice to your glass. This will help dilute the sweetness and make the drink more refreshing.
– Finish your drink slowly, savoring the unique flavor of honey whiskey.
If you want to experiment with honey whiskey cocktails, you can try a few recipes. One popular option is the Bee's Knees, which mixes honey whiskey with lemon juice and gin. Another option is the Gold Rush, which combines honey whiskey with lemon juice and bourbon.
Whatever way you choose to drink it, enjoy your honey whiskey responsibly!
Recipes with honey whiskey
Are you looking for something a little different for your next cocktail party? Why not try one of these delicious recipes that feature honey whiskey as the critical ingredient?
Honey Whiskey Sour: This classic sour cocktail has three ingredients – honey whiskey, lemon juice, and simple syrup. Shake them all together with ice and strain them into a chilled glass. Garnish with a lemon wedge if you like.
Honey Whiskey Smash: This refreshing smash is perfect for summer sipping. Muddle fresh mint leaves, lime juice, and simple syrup in the bottom of a glass. Add honey whiskey and top off with club soda. Could you give it a good stir and enjoy it?
Honey Whiskey Hot Toddy: Warm up with this cozy hot toddy recipe on a cold night. Combine honey whiskey, lemon juice, and hot water in a mug. Stir in a spoonful of honey and garnish with a cinnamon stick before sipping slowly.
Conclusion
Cheers! We hope you enjoyed learning all about honey whiskeys! Whether you're a fan of bourbon's smooth, sweet taste or the fiery kick of rye, there's a honey whiskey for everyone. So next time you're feeling adventurous, try one of these unique spirits.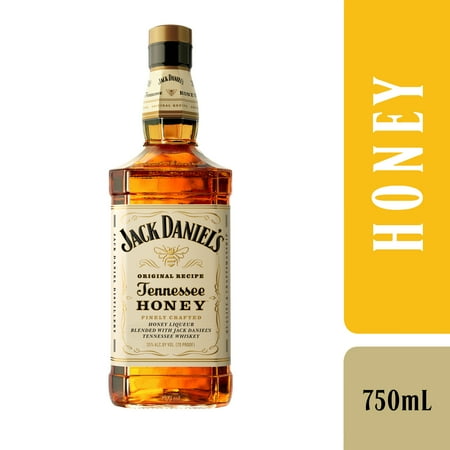 Jack Daniel's Tennessee Honey Whiskey Specialty, 750 mL Bottle, 70 Proof
as of March 19, 2023 2:53 pm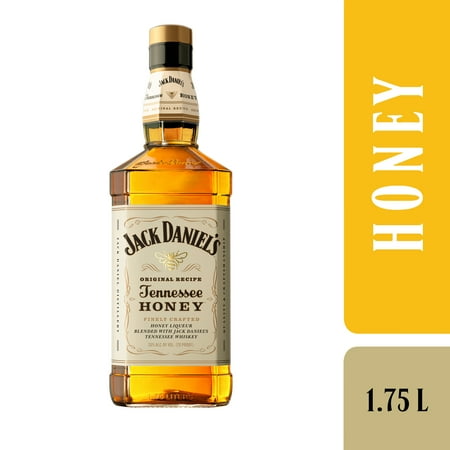 Jack Daniel's Tennessee Honey Whiskey Specialty, 1.75 L Bottle, 70 Proof
as of March 19, 2023 2:53 pm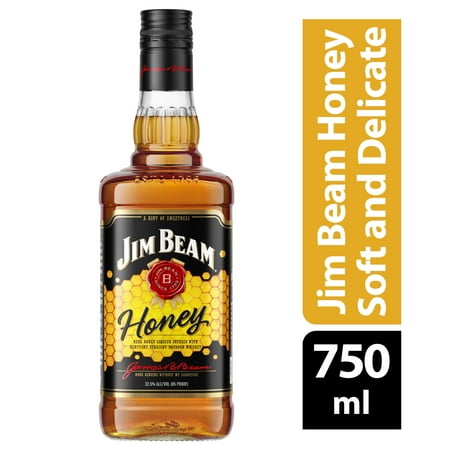 Jim Beam Honey Bourbon Whiskey, 750 mL
as of March 19, 2023 2:53 pm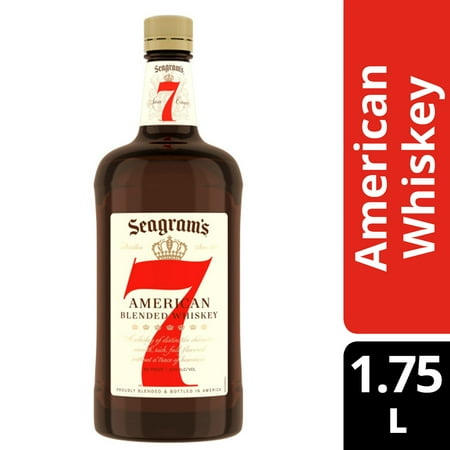 Seagram's 7 Crown American Blended Whiskey, 1.75 L, 40% ABV
as of March 19, 2023 2:53 pm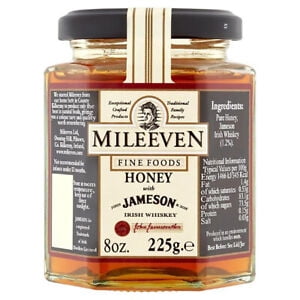 Mileeven Jameson Irish Whiskey Honey - 8oz (225g)
as of March 19, 2023 2:53 pm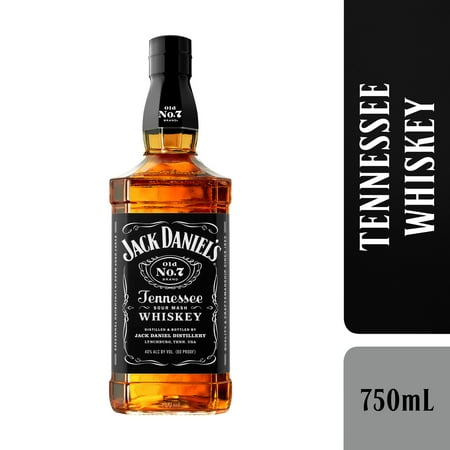 Jack Daniel's Old No. 7 Tennessee Whiskey, 750 mL Bottle, 80 Proof
as of March 19, 2023 2:53 pm