Ladies and gentlemen, let's settle the debate once and for all: Maker's Mark or Crown, which one reigns supreme? In the realm of fine spirits, these two titans hold their own distinctive allure, captivating aficionados with their distinct flavors and rich histories. With an unwavering commitment to quality and craftsmanship, both brands have managed to establish themselves as icons in the whiskey landscape. In this article, we will embark on a journey to uncover the nuances of each spirit, exploring their unique characteristics to determine the ultimate champion of taste and excellence. So, grab your glass and join us as we raise it to the age-old question: Maker's Mark or Crown, which one will earn the crown of greatness?
Distillery Background
Maker's Mark
We begin our journey by exploring the distillery background of two renowned whiskey brands: Maker's Mark and Crown. Maker's Mark is a highly esteemed bourbon whiskey brand that originated in Loretto, Kentucky. Established in 1953, the distillery has become synonymous with quality craftsmanship and tradition. Maker's Mark takes pride in their family heritage and holds true to their original recipe, ensuring consistency and excellence in every bottle.
Crown
On the other hand, Crown is a Canadian whiskey brand that boasts a rich history dating back to 1858 when it was first produced by the LaSalle Distillery in Montreal, Quebec. Since then, the brand has evolved and gained significant recognition worldwide. Crown Royal, the flagship whiskey of the Crown brand, is a testament to Canadian whisky's excellence, with its smooth taste and distinctive character.
Flavor Profile
Maker's Mark
When it comes to flavor, Maker's Mark offers a delightful and well-rounded experience. Its signature taste is characterized by a harmonious blend of caramel, vanilla, and toasted oak notes. This bourbon whiskey delivers a slightly sweet and gentle palate, which is balanced by a warm and rich finish. The smoothness of Maker's Mark makes it an ideal choice for both sipping neat or enjoying in cocktails.
Crown
Crown, on the other hand, presents a distinct flavor profile that sets it apart from its competitors. Crown Royal features a unique mellow taste, highlighted by notes of creamy vanilla, butterscotch, and hints of fruitiness. This Canadian whiskey delivers a velvety smoothness on the palate, making it a favorite among whiskey enthusiasts. Crown's flavor profile lends itself well to both refined sipping and mixing in cocktails.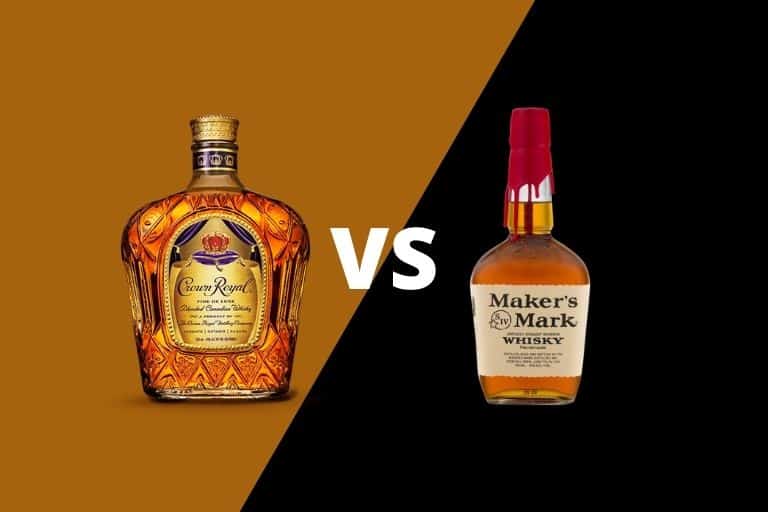 This image is property of www.gentlemenranters.com.
Ingredients
Maker's Mark
Maker's Mark ensures their whiskey's exceptional quality by using a carefully selected combination of ingredients. Their mash bill primarily consists of corn, providing a solid foundation for flavor development. Additionally, malted barley is utilized to impart a distinct sweetness, while red winter wheat adds a subtle spiciness and smoothness to the final product. This combination of ingredients creates the distinct character that Maker's Mark is known for.
Crown
Crown's commitment to excellence is evident in their choice of premium ingredients. The grains used in their whiskey production include corn, rye, and malted barley. These ingredients, sourced from top-quality suppliers, contribute to Crown's unique flavor profile. The precise proportions of each grain are meticulously determined to achieve the perfect balance in taste and aroma, ensuring a remarkable whiskey that stands out among its peers.
Production Process
Maker's Mark
The production process is a crucial aspect of Maker's Mark's commitment to crafting exceptional bourbon whiskey. They start by milling the grains to create a fine coarse meal, which is then combined with limestone-purified water to form the mash. Careful attention is paid to the fermentation process, and the use of a unique strain of yeast adds depth and complexity to the flavor profile. After fermentation, the liquid is distilled in copper pot stills, further refining its quality and character.
Crown
Crown's meticulous production process plays a significant role in delivering their exceptional Canadian whiskey. Their production begins with the selection and preparation of the grains, followed by mashing and fermenting in copper pot stills. The distilled spirit is then aged in a variety of barrels, including oak, contributing to the whiskey's smoothness and complexity. The blending of different aged whiskies adds further depth and character, ensuring each bottle of Crown reaches the highest standard of quality.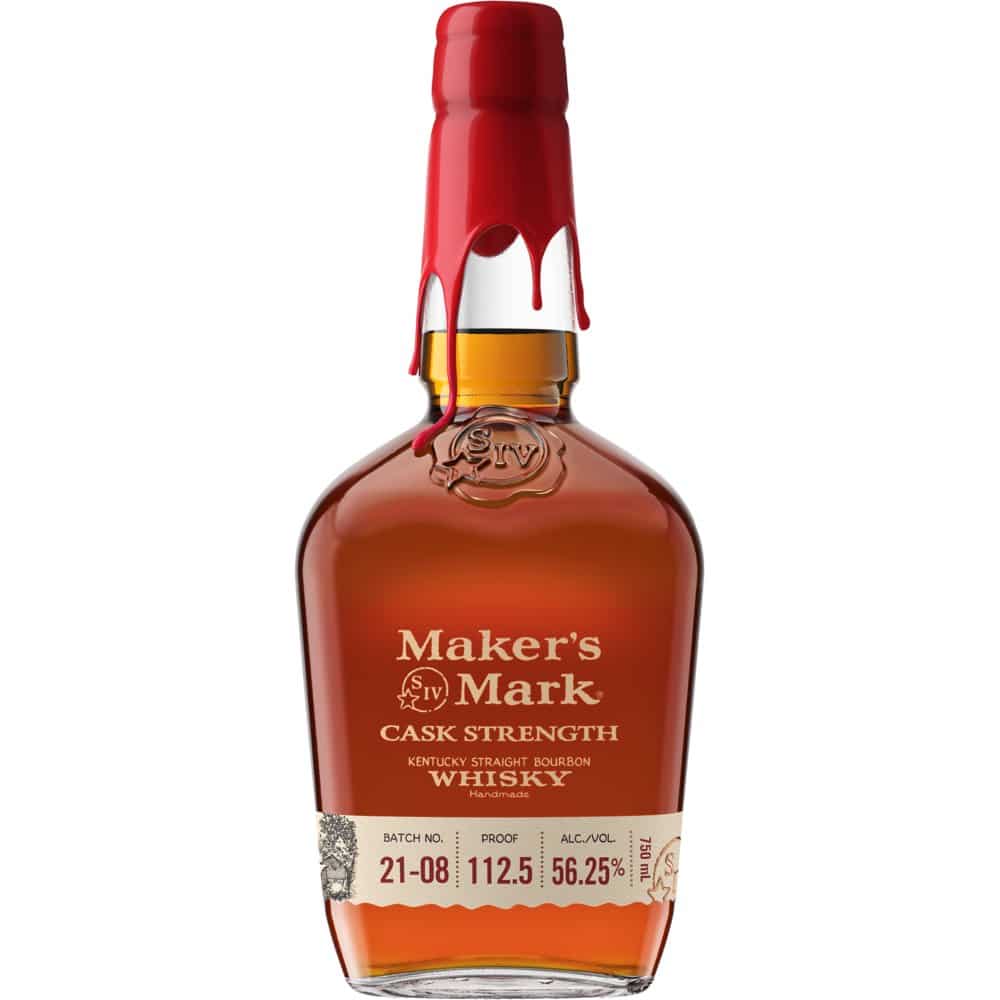 This image is property of crownwineandspirits.com.
Ageing
Maker's Mark
Maker's Mark takes pride in its dedication to the aging process, believing it to be a crucial element in producing a truly remarkable bourbon whiskey. The whiskey is carefully aged in newly charred American oak barrels, allowing it to develop and mature over time. The aging process brings out the flavors, allowing the caramel and vanilla notes to meld harmoniously with the oak's richness. Maker's Mark ages its whiskey for a minimum of six years, ensuring a well-rounded and nuanced flavor profile.
Crown
Crown's approach to aging sets its whiskey apart, delivering a smooth and refined taste. The whiskey undergoes a meticulous aging process, resting in charred oak barrels to develop its distinctive character. The length of aging varies depending on the specific whiskey variant within the Crown brand, with the flagship Crown Royal Deluxe aged for at least three years. This aging period allows the flavors to mellow and integrate, resulting in a whiskey that is both consistent and satisfying.
Popularity and Recognition
Maker's Mark
Maker's Mark has garnered a loyal following and widespread recognition for its commitment to quality and tradition. Over the years, the brand has gained a prestigious reputation, appreciated by whiskey aficionados worldwide. Maker's Mark's popularity is further evidenced by its strong presence in the market and its dedicated fan base, who appreciate the brand's consistent delivery of exceptional bourbon whiskey.
Crown
Crown has also achieved remarkable popularity and recognition within the whiskey industry. It has seamlessly blended traditional craftsmanship with innovation, appealing to a wide range of whiskey enthusiasts. Crown's commitment to excellence has earned it numerous accolades and a loyal following, further cementing its place as a leading Canadian whiskey brand.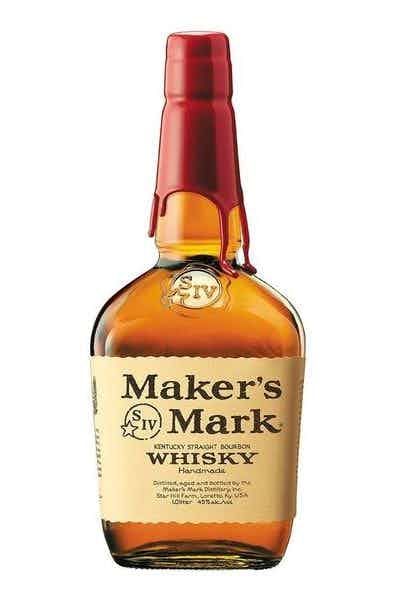 This image is property of hips.hearstapps.com.
Price Range
Maker's Mark
In terms of price, Maker's Mark offers a good value for the exceptional quality it delivers. With its attention to detail and dedication to craftsmanship, Maker's Mark falls within the mid-range price bracket. This affordability makes it accessible to a broad range of whiskey enthusiasts, ensuring that its remarkable flavors can be enjoyed by many.
Crown
Crown, being a premium whiskey brand, is priced in the upper range of the market. The quality and craftsmanship behind each bottle justify its price point, making it an excellent choice for those seeking a sophisticated and refined whiskey experience. While slightly pricier, Crown's unique flavor profile and reputation make it a worthy investment for whiskey connoisseurs.
Cocktail Versatility
Maker's Mark
Maker's Mark shines not only as a stand-alone sipping whiskey but also as a versatile ingredient in cocktail recipes. Its well-rounded and flavorful profile adds complexity to various whiskey-based cocktails. Whether it's a classic Old Fashioned or a refreshing Whiskey Sour, Maker's Mark's smoothness and gentle sweetness elevate the drink to new heights. The versatility of Maker's Mark offers a delightful range of cocktail possibilities for those looking to explore their creativity.
Crown
Crown's versatility extends beyond sipping, as it is equally beloved for its role in cocktail creations. The smooth and mellow flavors of Crown lend themselves well to a variety of mixed drinks, including the timeless Whisky Sour and the iconic Crown Royal Apple-based cocktails. Crown's balanced taste profile creates a harmonious blend of flavors in any concoction, making it a preferred choice for those seeking to craft a memorable and flavorful cocktail experience.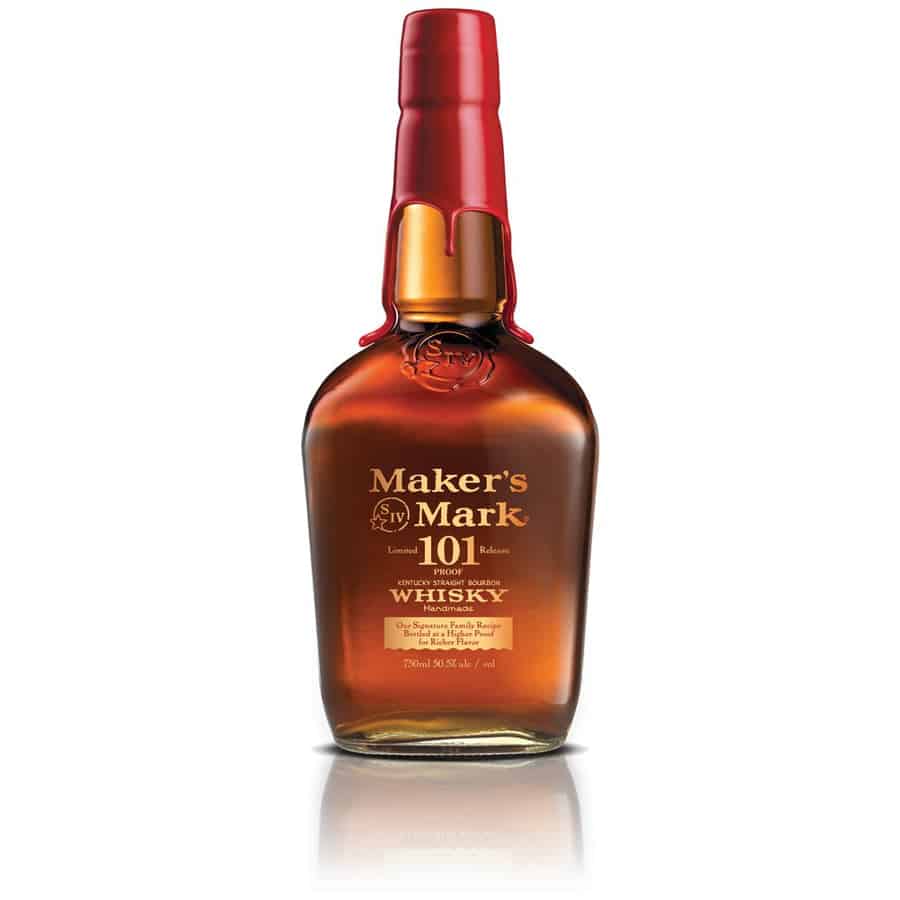 This image is property of crownwineandspirits.com.
Awards and Accolades
Maker's Mark
Maker's Mark's unwavering commitment to producing exceptional whiskey has not gone unnoticed within the industry. The brand has been honored with numerous awards and accolades, highlighting its consistent quality and craftsmanship. From esteemed whiskey competitions to industry recognition, Maker's Mark continues to set the benchmark for excellence. These accolades are a testament to the brand's dedication to delivering an unparalleled whiskey experience.
Crown
Similarly, Crown has received widespread acclaim and recognition for its outstanding whiskey offerings. It has garnered numerous awards and accolades for its commitment to excellence and innovation. Crown's unwavering pursuit of perfection has led to accolades across various whiskey competitions, solidifying its reputation as a premier Canadian whiskey brand. These accolades further validate the brand's commitment to delivering exceptional quality to whiskey enthusiasts.
Personal Preference
Choosing between Maker's Mark and Crown ultimately comes down to personal preference. Both brands offer exceptional whiskey experiences, each with its own distinctive flavor profiles, production methods, and price ranges. Whether you favor the smooth and slightly sweet notes of Maker's Mark or the mellow and balanced flavors of Crown, both brands have carved their place in the whiskey world.
It's worth exploring and tasting both Maker's Mark and Crown to truly appreciate the nuances and complexities each brand brings to the table. The journey toward finding your personal preference in whiskey can be an exciting and enlightening experience. Whichever path you choose, rest assured that both Maker's Mark and Crown will deliver a memorable and enjoyable whiskey experience. Cheers!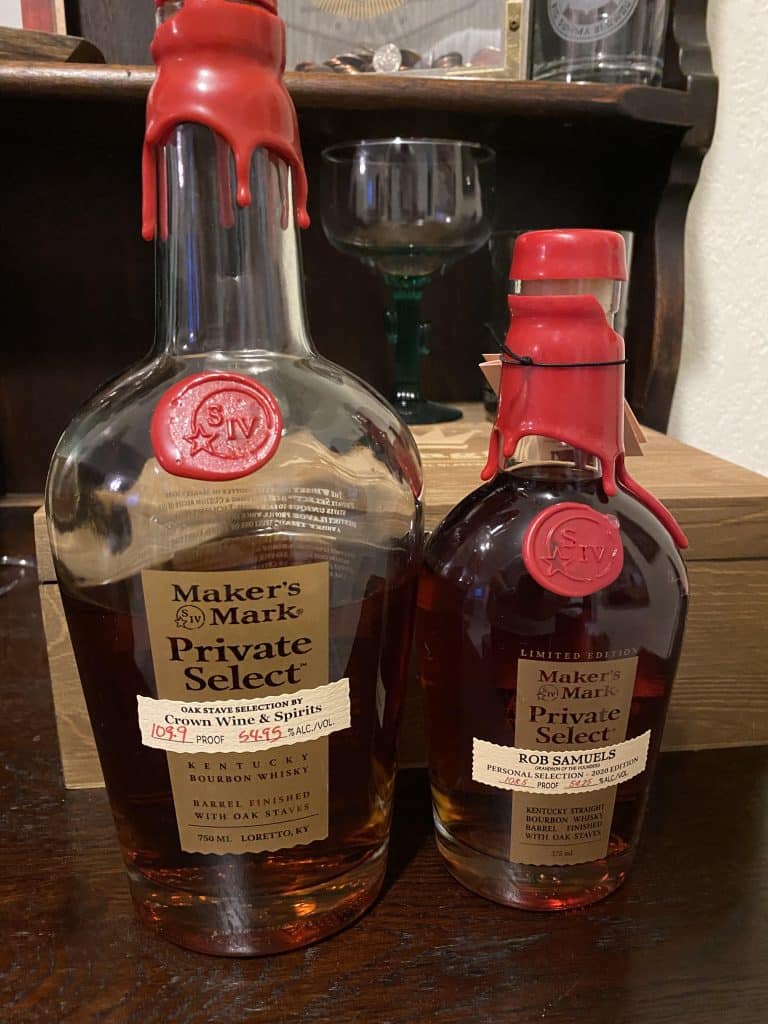 This image is property of i.redd.it.