We find ourselves pondering the spirited debate that has stirred curiosity among enthusiasts and novices alike: Is Crown Royal a whiskey or bourbon? This burning question has perplexed many, and today, dear readers, we embark on an enlightening voyage to unravel this delicious mystery. Prepare your palates and join us as we delve into the captivating world of Crown Royal, as we uncover the blend of tradition, craftsmanship, and expertise behind this iconic beverage. Let us sip, savor, and discern the truth together, shall we?
Introduction
Welcome to our comprehensive article on Crown Royal, a well-known and beloved Canadian whiskey. In this article, we will delve into the origins, history, distillation process, aging methods, flavor profile, and different types of Crown Royal. We will also touch upon the distinction between whiskey and bourbon. So grab a glass, sit back, and join us on this journey to explore the delicious world of Crown Royal and its place in the whiskey family.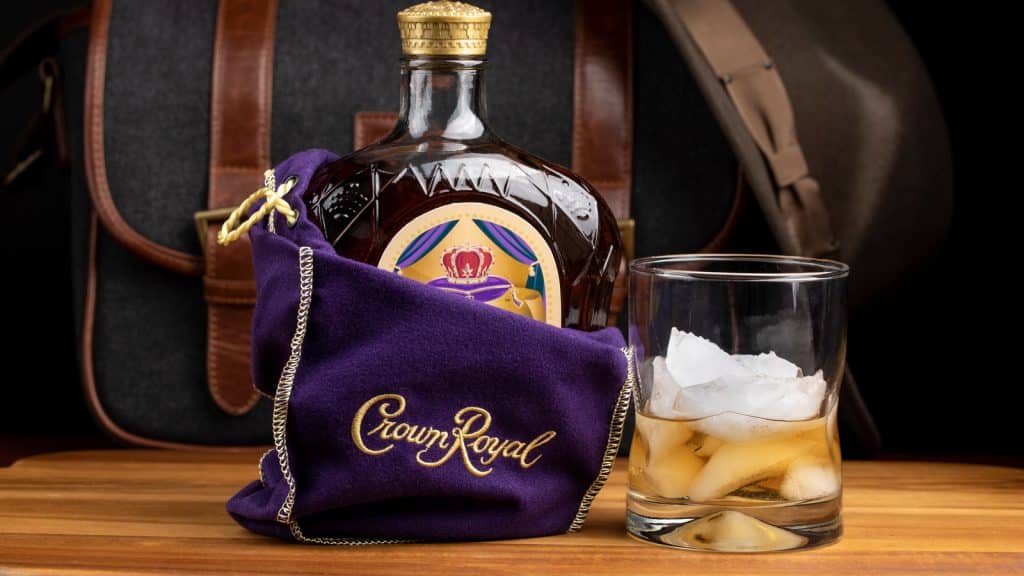 This image is property of www.tastingtable.com.
Definition of Whiskey and Bourbon
Before we dive into the specifics of Crown Royal, let's first understand the broader categories of whiskey and bourbon. Whiskey is a distilled alcoholic beverage made from fermented grain mash, which is then aged in wooden barrels. It is well-regarded for its diverse flavors and aromas, developed through its unique production process. On the other hand, bourbon is a specific type of whiskey that must meet certain legal requirements, such as being made primarily from corn and aged in charred oak barrels. While bourbon is a type of whiskey, not all whiskeys can be classified as bourbons.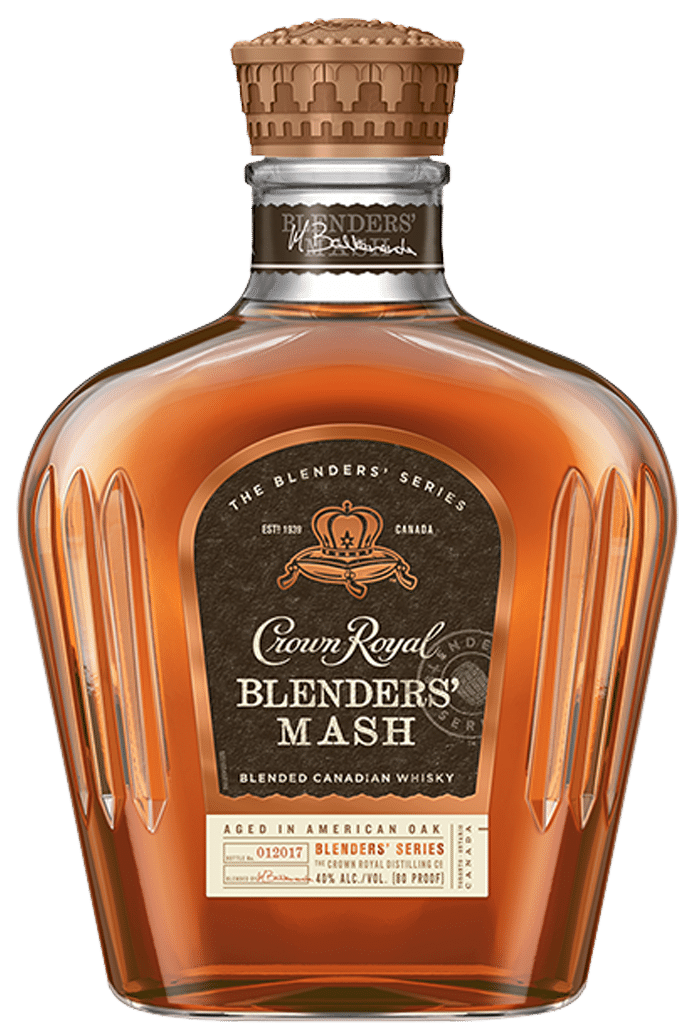 This image is property of www.crownroyal.com.
Crown Royal: A Canadian Whiskey
Crown Royal is a premium Canadian whiskey that has gained popularity worldwide. While it shares similarities with other types of whiskey, its distinctive qualities set it apart and make it a true Canadian gem. Let's explore the fascinating aspects of Crown Royal and uncover what makes it so special.
1. Origin and History
Crown Royal has a rich history that can be traced back to 1939 when it was first created to commemorate the royal visit of King George VI and Queen Elizabeth to Canada. It was initially crafted as a special blend to present to the royal family as a symbol of Canadian hospitality. The royal reception was remarkable, and the whiskey received so much praise that it was named "Crown Royal," a tribute to the royal visit.
2. Ingredients and Distillation Process
To create the smooth and refined taste of Crown Royal, a meticulous selection of high-quality ingredients is essential. The key grains used in its production are corn, rye, and barley. What distinguishes Crown Royal from other whiskies is its unique water source, coming from the pristine waters of Lake Winnipeg. This pure water plays an essential role in giving Crown Royal its clean and crisp characteristics.
The distillation process of Crown Royal involves a careful blending of individual whiskies, each aged to perfection. These whiskies are crafted at the Crown Royal distillery in Gimli, Manitoba, following time-honored traditional methods. The result is a harmonious blend of flavors, creating a whiskey that is smooth, balanced, and full of character.
3. Aging Process and Maturation
One of the crucial steps in the production of Crown Royal is its aging process. The whisky is aged in oak barrels, allowing it to develop deep and complex flavors over time. The specific length of aging varies depending on the type and variety of Crown Royal, but all expressions go through a meticulous maturation process. This process allows the whiskey to interact with the wood, absorbing the desirable flavors and characteristics that the barrels impart.
4. Flavor Profile and Characteristics
Crown Royal is known for its exceptionally smooth and refined taste. It offers a delightful combination of sweet and spicy flavors, with subtle notes of vanilla, caramel, and oak. The unique blend of grains contributes to its velvety texture and well-balanced finish. Whether enjoyed neat, on the rocks, or in a cocktail, Crown Royal provides a versatile and enjoyable experience for whiskey enthusiasts.
5. Types and Varieties of Crown Royal
Crown Royal offers a range of expressions, each with its distinctive flavor profile. From the classic Crown Royal Deluxe, with its smooth and rich taste, to the Crown Royal Northern Harvest Rye, celebrated for its bold and spicy character, there is a Crown Royal for every palate. Other varieties include Crown Royal Reserve, Crown Royal Black, and Crown Royal XO, all offering their unique take on this Canadian whiskey masterpiece.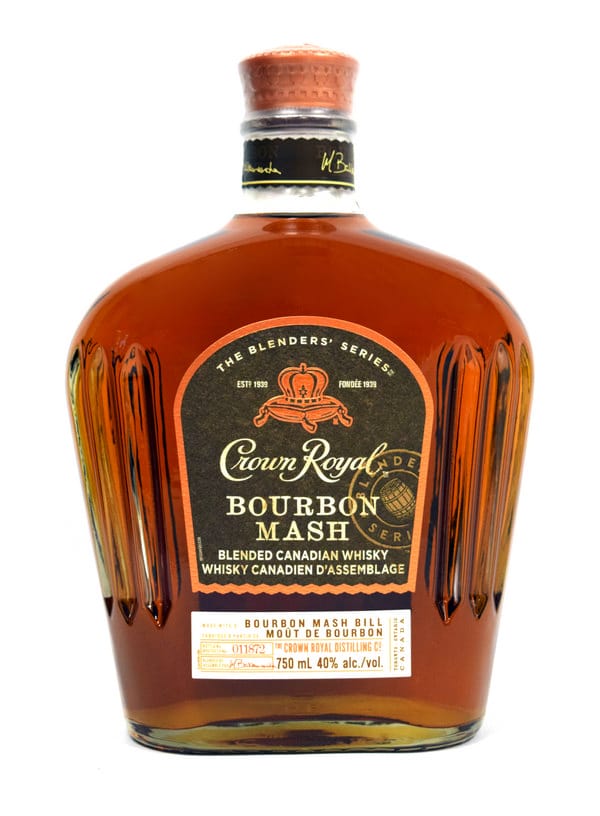 This image is property of wholecellars.ca.
Bourbon: A Distinct American Whiskey
Now that we have explored Crown Royal in detail, let's briefly touch upon the concept of bourbon. Bourbon is a type of whiskey that originates from the United States, with a specific set of legal requirements that must be met. The production of bourbon involves using a grain mixture that is at least 51% corn, aging it in new charred oak barrels, and maintaining its distinct qualities throughout the aging process. While both Crown Royal and bourbon fall under the umbrella of whiskey, they have their own distinct characteristics and origins.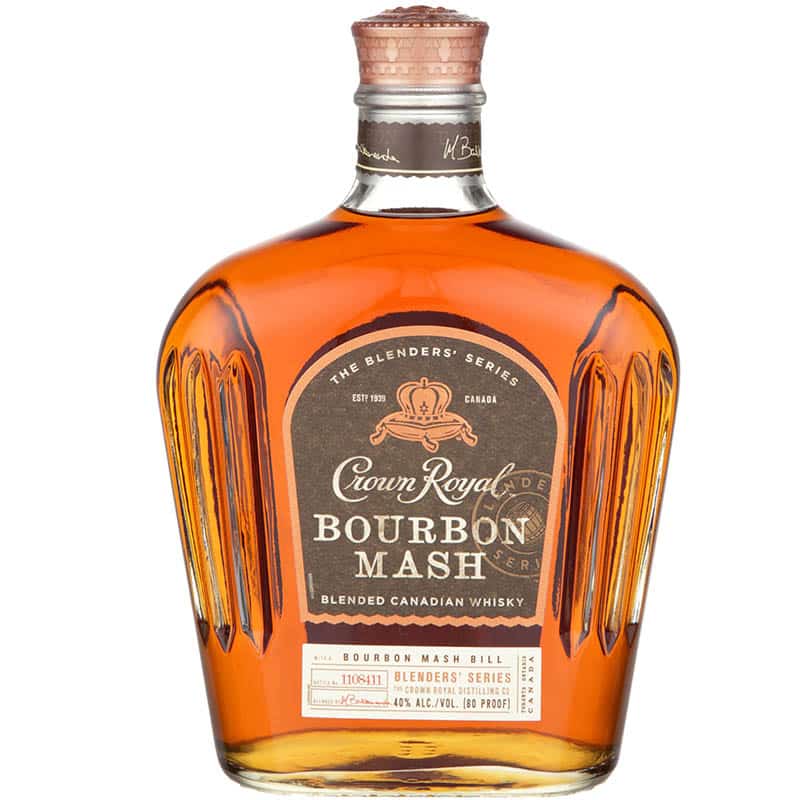 This image is property of caskcartel.com.
Conclusion
In conclusion, Crown Royal is a remarkable Canadian whiskey that stands out for its exceptional quality and flavor. With over eight decades of tradition and craftsmanship, Crown Royal has become a beloved whiskey brand both in Canada and around the globe. Its unique distillation process, aging methods, and commitment to using quality ingredients contribute to the exquisite taste that whiskey enthusiasts have come to know and appreciate. So next time you reach for a glass of Crown Royal, savor the rich history and craftsmanship that goes into each sip, and raise a toast to this remarkable Canadian whiskey. Cheers!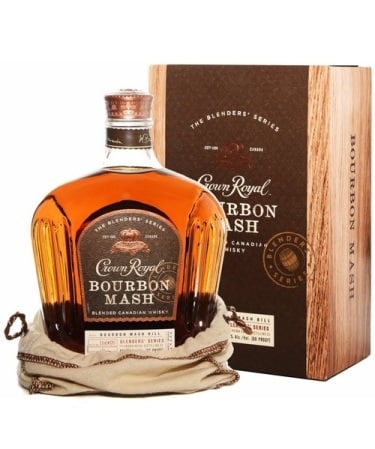 This image is property of therumhowlerblog.files.wordpress.com.