Ladies and gentlemen, we have stumbled upon a delightful discovery that will surely excite all the whiskey enthusiasts out there. Have you ever wondered if it is possible to purchase personalized bottles of Jack Daniel's? Well, the answer to your burning question lies right here. Imagine sipping on a bottle of this iconic Tennessee whiskey, adorned with your very own name or a message special to you. It's a fascinating concept that adds a touch of individuality to an already exceptional drink. So, let us take you on a journey as we unravel the possibilities of personalized Jack Daniel's bottles and explore how you can make your whiskey experience truly one-of-a-kind.
Personalized Bottles of Jack Daniel's
Welcome to our article on personalized bottles of Jack Daniel's! If you're a fan of this iconic Tennessee whiskey, you'll be excited to know that you can now get your very own bottle personalized. Whether you're looking to add a special touch to your home bar collection or searching for a unique gift, a personalized bottle of Jack Daniel's is a fantastic choice.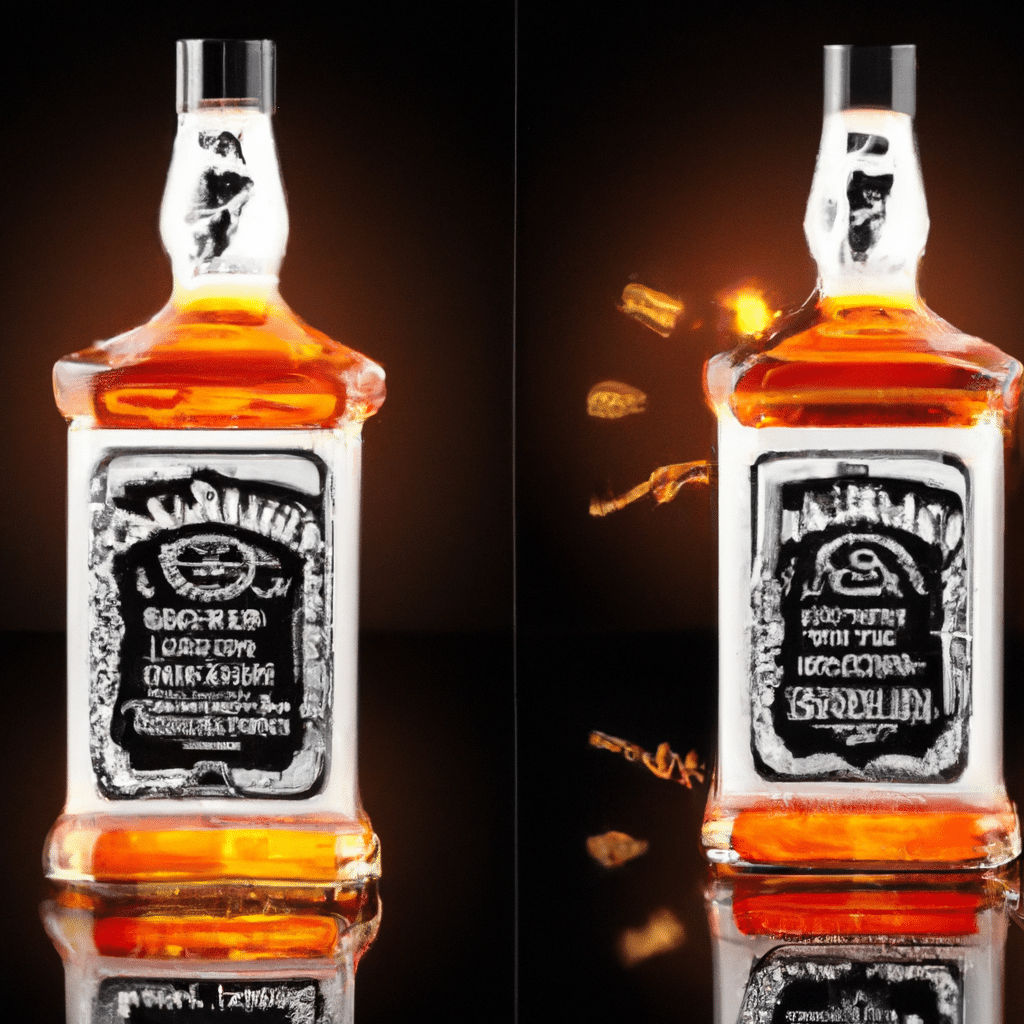 Overview
Jack Daniel's is one of the most recognized whiskey brands in the world. With its distinct flavor and rich history, it has become a favorite among whiskey enthusiasts. The opportunity to personalize a bottle makes it even more appealing. Imagine having a bottle with your name, a special message, or a significant date – it adds a personal touch to an already exceptional spirit.
Why Personalize a Bottle?
There are plenty of reasons why personalizing a bottle of Jack Daniel's is a great idea. Firstly, it makes for a fantastic gift. Whether it's a birthday, anniversary, or retirement, a personalized bottle shows thoughtfulness and effort. It's also an excellent way to commemorate a special occasion or milestone in your own life. Additionally, a personalized bottle is a unique addition to any whiskey collection and can be a great conversation starter.
Where Can You Buy Personalized Bottles?
To purchase personalized bottles of Jack Daniel's, you can visit the official Jack Daniel's website. They have a dedicated section where you can choose the whiskey you want, personalize the label, and even select customized gift boxes. This online platform makes it convenient and easy to order your personalized bottle from the comfort of your own home.
Customization Options
When personalizing a bottle of Jack Daniel's, you'll have various options to choose from. Firstly, you can select the specific Jack Daniel's whiskey you want – be it the classic Old No. 7, Gentleman Jack, Single Barrel, or any other variant. Next, you can add your personalized text, such as a name, message, or occasion. Finally, you can choose the label design and customize the font and color options to your liking. With these customization options, you can create a truly unique and personalized bottle.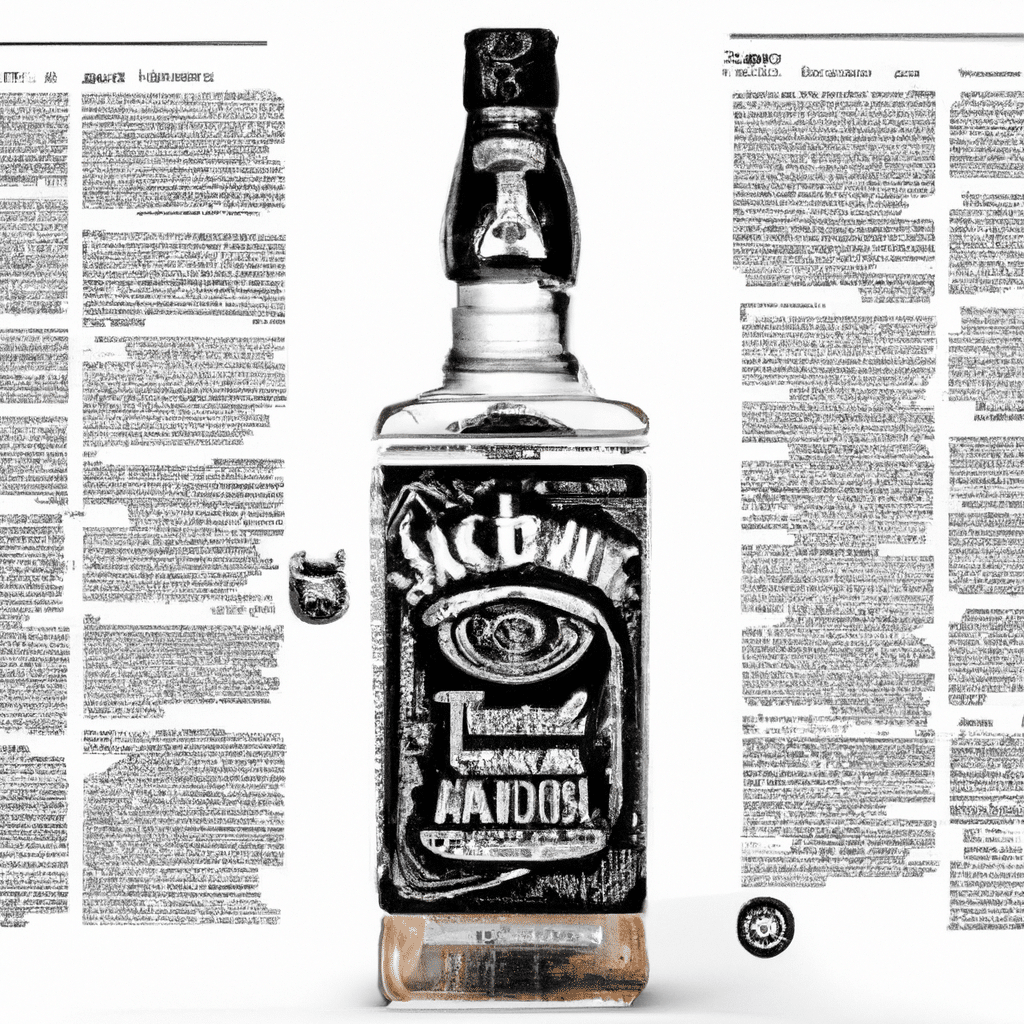 Ordering Process
Ordering a personalized bottle of Jack Daniel's is a straightforward process. Once you've chosen your desired options, you can review your design and proceed to checkout. You may need to provide relevant personal information, such as your name, address, and age verification, as Jack Daniel's is committed to responsible drinking. Follow the simple steps, make your payment, and get ready to enjoy your one-of-a-kind bottle of Jack Daniel's.
Pricing and Availability
The price of personalized bottles of Jack Daniel's will vary depending on the specific whiskey variant you choose, as well as the level of customization. Generally, personalized bottles are priced slightly higher than regular ones due to the additional effort required for customization. However, the cost is well worth the unique and personalized experience it offers. As for availability, personalized bottles are usually readily accessible through the official Jack Daniel's website.
Delivery and Shipping
When it comes to delivery and shipping, Jack Daniel's strives to provide a seamless experience. Depending on your location, you may have various shipping options available, including standard or expedited shipping. It's important to note that the delivery of alcohol is subject to local laws and regulations, which may vary by jurisdiction. Jack Daniel's will ensure compliance with these legalities and restrictions to ensure a smooth and secure shipping experience.
Legalities and Restrictions
As with any alcoholic beverage, there are legalities and restrictions that apply to purchasing personalized bottles of Jack Daniel's. In most countries, you must be of legal drinking age to order and receive alcohol. Jack Daniel's takes these regulations seriously and has age verification measures in place. Additionally, certain countries may have further restrictions on alcohol importation, so it's essential to familiarize yourself with the laws of your specific region before placing an order.
Personalized Bottles as Gifts
A personalized bottle of Jack Daniel's is an excellent gift choice for whiskey enthusiasts, collectors, or anyone who appreciates a fine spirit. It adds a heartfelt touch to any occasion, making it a memorable present. Whether you're celebrating a wedding, anniversary, or promotion, a personalized bottle with a customized message will show your recipient how much you care. It's a gift that will be cherished and enjoyed for years to come, representing a special moment in their life.
Collecting Personalized Bottles
For those who enjoy collecting unique items, personalized bottles offer an exciting opportunity. Building a collection of personalized Jack Daniel's bottles allows you to create a display that tells your own story. Each bottle can represent a significant event, milestone, or emotion. With the diverse customization options available, you can curate a collection that is entirely personal to you. Whether you choose to showcase them on a shelf or enjoy them as part of your whiskey tasting experience, personalized bottles make for a fascinating and beautiful collection.
In conclusion, personalized bottles of Jack Daniel's provide a fantastic way to add a personal touch to your whiskey collection or to give a unique and memorable gift. With easy online ordering, a range of customization options, and reliable delivery and shipping, it has never been easier to own your very own personalized bottle. So, whether you're treating yourself or surprising someone special, don't miss out on the opportunity to savor the exceptional taste of Jack Daniel's with a personalized bottle. Cheers!